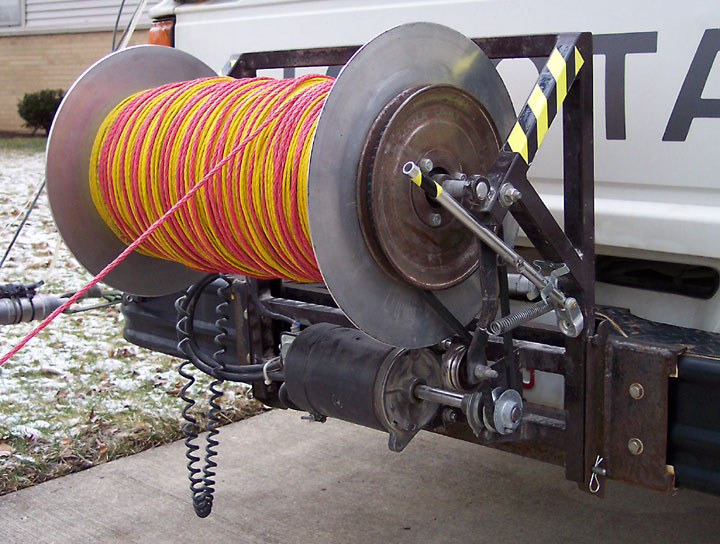 Reel designed and built by Rich Sacher.
Some things to note above:
- center-mounted long-shaft Ford starter motor with idler bearing;
- spring-loaded arm keeps tension on the belt during rewinding;
- coil cord allows the operator to stand back from the moving spool;
- #2 welding cable connects to both battery terminals;
- 1/8" aluminum side plates with bearings inside spool.
- First 100 feet of line is red, as is the last 100 feet on the pilot end.
- Splices are coated with white silicone bathtub caulk.
This reel has been in constant use for over 14 years, the cylinder (far left and cut off) was originally placed in service in 1982. It's connected to a bracket on the bumper with a loop of webbing tied with a water knot.
Idler pulley arm was taken off a year after this photo. The spring was connected closer to the large pulley to ease the pull somewhat.