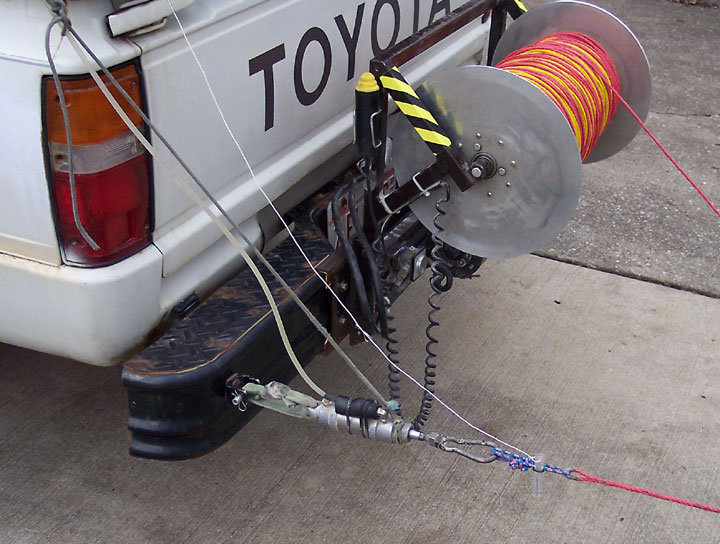 Reel designed and built by Rich Sacher.
Some things to note above:
- red towline on both ends of yellow 3/16" hollow braided poly towline helps operator see the end when rewinding;
- webbing loop permits full range of motion of the hydraulic cylinder;
- layers of rubber hose provide strain relief on pressure hose;
- Linknife in towline system for emergency release;
- support line keeps cylinder from dragging on the ground;
- coil cord allows the operator to stand back from the moving spool;
- #2 welding cable connects to both battery terminals;
- 1/8" aluminum side plates with bearings inside the spool;
- receiver mounts are bolted to bumper and stay in place when reel is removed.
This reel has been in constant use for over 12 years, the cylinder (far left and cut off) was placed in service in 1982.
My truck is pretty rusty (86 Toyota pickup)... amazing what can be done in Photoshop.
The new version of Photoshop, Lightroom, really helps with the photos for our digital picture frames.